The Ethics of Machine Learning: Balancing Progress and Privacy
Explore the delicate balance between technological progress and individual privacy in the realm of Machine Learning. Explore development and implementation of this powerful technology.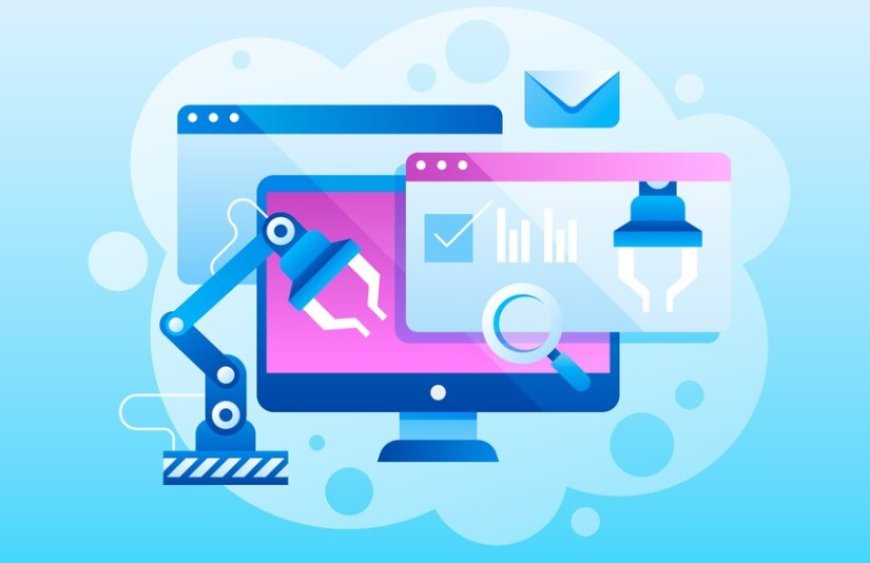 The Ethics of Machine Learning: Balancing Progress and Privacy
Machine learning stands as one of the most transformative and promising developments of our time. Its ability to learn from data, make predictions, and optimize decision-making has the potential to revolutionize industries, reshape the way we live, and drive society toward a more efficient and connected future. However, amid the exhilaration of progress, there exists a profound ethical dilemma, one that casts a shadow of uncertainty over the otherwise bright horizon of machine learning. This ethical conundrum revolves around the delicate balance between the relentless march of technological advancement and the safeguarding of individual privacy.
The Power of Machine Learning in Modern Society
Machine learning, a subset of artificial intelligence, has emerged as a transformative force in modern society. Its power lies in its ability to analyze vast amounts of data, identify patterns, and make predictions or decisions without explicit programming. This technology has found its way into virtually every facet of our lives, from the personalized recommendations we receive on streaming platforms to the sophisticated algorithms that drive autonomous vehicles.
In healthcare, machine learning aids in diagnosing diseases, predicting patient outcomes, and discovering new treatments. In finance, it's used for fraud detection and optimizing investment strategies. Machine learning has made transportation safer and more efficient through autonomous vehicles and has revolutionized customer service with chatbots and virtual assistants. In essence, it's at the heart of innovations that are reshaping our world.
the power of machine learning, we must also navigate the ethical and societal implications that come with it. Issues related to privacy, bias, and accountability require careful consideration. However, when used responsibly, machine learning has the potential to address complex challenges and improve our quality of life in ways we couldn't have imagined just a few decades ago. It's a tool with immense potential, and harnessing it for the greater good of society is a defining challenge of our time.
Machine Learning's Ethical Dilemma: Balancing Progress and Privacy
The rapid advancement of machine learning technology has unleashed an ethical dilemma at the intersection of progress and privacy. As algorithms increasingly permeate various aspects of our lives, concerns about the erosion of personal privacy have intensified. This ethical conundrum arises from the immense potential of machine learning to improve efficiency, make predictions, and optimize decision-making, but it comes at the cost of collecting and analyzing vast amounts of data, often personal and sensitive in nature.
One of the primary ethical concerns lies in the trade-off between the undeniable progress made possible by machine learning and the need to safeguard individuals' privacy. This entails a careful examination of issues like data privacy, algorithmic bias, surveillance, and the lack of transparency in machine learning models. Real-life examples of privacy breaches and ethical dilemmas further underscore the urgency of finding a balanced approach.
Addressing this dilemma calls for a combination of regulatory frameworks, ethical guidelines for developers, privacy-preserving techniques, public awareness, and interdisciplinary collaboration. The aim is to harness the benefits of machine learning while ensuring that privacy rights and ethical principles are upheld in an increasingly data-driven world.
How can society balance the progress enabled by machine learning with the protection of individual privacy?
Data Collection and Use: Machine learning algorithms often require access to large amounts of data to function effectively. While this data can be incredibly useful for making predictions and decisions, it also raises concerns about who has access to this data and how it is being used. Striking a balance means defining the boundaries of data collection and ensuring that individuals have control over how their data is used.

Transparency and Accountability: Machine learning models can be incredibly complex and often operate as "black boxes," meaning it's not always clear how they arrive at their decisions. Ensuring transparency and accountability is vital to protect individual rights. Societies must find ways to make these algorithms more understandable and hold organizations accountable for the consequences of their decisions.

Fairness and Bias: Machine learning models can perpetuate biases present in the training data, leading to unfair or discriminatory outcomes. Addressing this ethical dilemma requires actively working to reduce bias in algorithms and ensuring that they promote fairness and justice for all individuals.

Surveillance and Intrusion: The use of machine learning in surveillance technologies, including facial recognition and predictive policing, can infringe on personal freedoms and privacy. Society must decide where to draw the line between security and privacy, ensuring that surveillance measures are proportionate and respectful of individual rights.
The importance of addressing this ethical dilemma cannot be overstated:
Individual Rights: Protecting individual privacy is a fundamental human right. It ensures that individuals have control over their personal information and can live their lives without constant surveillance and intrusion. Failing to address this dilemma risks eroding these rights.

Trust in Technology: Maintaining public trust in technology and its applications is essential for its continued progress and adoption. If people feel that their privacy is not respected, they may become hesitant to embrace new technologies, which could slow down technological advancement.

Social Equity: Ensuring that machine learning is used responsibly and respects privacy is critical for promoting social equity. By reducing bias and discrimination in algorithms, we can work towards a fairer and more just society.

Preventing Harm: Privacy breaches and the misuse of personal data can have severe consequences, from identity theft to stalking and harassment. Addressing the ethical dilemma is vital to prevent these harms.
Regulation and Legal Frameworks
One of the fundamental solutions to address the ethical challenges in machine learning and privacy is the implementation of comprehensive regulations and legal frameworks. These regulations can set clear guidelines for how machine learning technology can be used, especially in sensitive areas such as healthcare, finance, and criminal justice. They can define the limits of data collection, retention, and utilization, ensuring that personal data is handled with care and respect for individual rights.

Effective regulations can provide legal recourse for individuals in case of privacy breaches and misuse of their data. They can also establish penalties for organizations that do not comply with ethical standards, serving as a deterrent against unethical behavior.
Ethical Guidelines for Developers and Organizations:
Developers and organizations that create and employ machine learning algorithms can play a significant role in addressing ethical challenges. Establishing ethical guidelines is crucial to ensuring that machine learning systems are designed with fairness, transparency, and accountability in mind. These guidelines can include principles for unbiased data collection, algorithm transparency, and regular audits of machine learning models to identify and rectify biases.

Ethical guidelines can guide the development process and lead to the creation of more responsible and trustworthy machine learning systems. They also promote a culture of ethical awareness within organizations, making it clear that ethical considerations are a priority.
Technological Advancements like Privacy-Preserving Machine Learning Techniques:
Technological advancements are essential in addressing the ethical challenges of machine learning and privacy. Privacy-preserving machine learning techniques are a prime example. These techniques enable the training of machine learning models on sensitive data without exposing that data directly. Methods like differential privacy, federated learning, and secure multi-party computation allow organizations to derive insights from data without jeopardizing individual privacy.

Privacy-preserving techniques strike a balance between the need for data-driven insights and individual privacy protection. They make it possible to leverage the benefits of machine learning without compromising sensitive data, which is especially important in healthcare, finance, and other fields where privacy is paramount.
Role of Public Awareness and Education:
Public awareness and education are essential components in addressing the ethical challenges of machine learning and privacy. When individuals are informed about how their data is used and the potential implications, they can make informed decisions about data sharing. Furthermore, an informed public is better positioned to advocate for their rights and demand accountability from organizations and policymakers.

Public awareness and education empower individuals to take control of their data and to engage in a broader societal conversation about ethical practices in machine learning. It can lead to increased transparency, consumer choice, and pressure for ethical behavior from institutions.
In Machine learning, the balance between progress and privacy is a challenge that cannot be ignored. While the advancements in this field hold tremendous promise, we must remain vigilant in safeguarding individual privacy and upholding ethical principles. By embracing regulatory measures, ethical guidelines, innovative techniques, public awareness, and interdisciplinary collaboration, we can strive for a future where the incredible potential of machine learning is harnessed responsibly. This path forward is one that respects both the remarkable progress of technology and the fundamental right to privacy, ensuring a brighter and more ethical tomorrow.